Cathedral-in-the-Clouds is a digital art project.
A cathedral in virtual reality forms the home of an ever expanding collection of virtual dioramas intended for contemplation. Many of these dioramas are inspired by religious imagery but the experience does not require faith. The dioramas are individually distributed, for free, via a variety of media.

—Auriea Harvey & Michaël Samyn
Download the VR Prototype.
Support the project via PayPal or Patreon!
Fist Virtual Reality prototype of Cathedral-in-the-Clouds, on display at Patchlab in Kraków.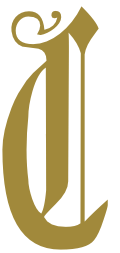 athedral-in-the-Clouds is an ever expanding collection of virtual dioramas depicting scenes created for contemplation. The individual pieces will be available in a variety of digital media (downloads, web, apps, video, etc). Or they can be explored together in virtual reality (VR) in the eponymous cathedral. The subject matter for the dioramas is inspired by the medieval art that we find ourselves surrounded by in our home town of Ghent in Flanders.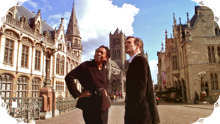 Despite of being atheists, we can't help being intensely moved by some of the religious art made during the Gothic and Renaissance period. These experiences can't convert us to Christianity but they do make us think about universal themes as kindness, self-sacrifice, patience, empathy, love, and so on. We feel they make us better people. These experiences are intense and often accompanied by tears. And they last! They stay with us, become part of us, tremendously improve our lives on this planet.


We're looking to transfer the intense experiences we sometimes have in museums to cyberspace and the comfort of our living rooms. We love visiting museums and churches in search of these experiences. But it's not always convenient to do so. And since there's all this wonderful technology now, it really shouldn't be necessary anymore. We should all have works of art in our pockets or on our laptops, for when the mood strikes, or when we need a moment of calm and focus. On top of convenience, computer graphics running in realtime are not confined to 2D static images anymore. Now we can create scenes that are three-dimensional and alive (and still fit in your pocket and can be shared generously)!
Each individual diorama in the virtual cathedral consists of a box that houses a life-size virtually sculpted body. Often the body of a saint, or the Virgin Mary or Jesus Christ himself. The way that they are depicted always refers to some ancient tale. But don't worry, we'll make sure to explain the context of each piece, in case you're not familiar with this particular part of the story.

The dioramas are alive. Air flows, light shifts, insects scurry around, wind affects clothes, chests move when breathing, and so on. Accompanied by subtle, immersive sound effects. In many scenes an event will slowly unfold, from a beginning to an end. This should help you take the time needed for the contemplative effect. These are not casual experiences! They are a form of meditation that require a certain state of mind that may take some effort or concentration to achieve. But it's so very much worth it! Such experiences can be life enhancers, sensation multipliers. They open our eyes and help us embrace and enjoy existence as it presents itself.
Cathedral Tour in France
As research for our Cathedral-in-the-Clouds project, we made a short tour of six of the most prominent cathedrals in history, all in the north of France: Amiens, Beauvais, Rouen, Chartres, Saint Denis and Reims.
Cathedral Tour in Poland
Continuing our research, we explored churches and cathedrals in Warsaw, Gdańsk, Kraków and Wrocław in Poland.
Cathedral-in-the-Clouds is a non-commercial project freely available to anyone. To finance production and maintenance we rely entirely on donations and commissions.
Donations
All of our future digital releases will be freely available for all. We decided to do this because commerce compromises the integrity of our work too much. We will simply make better art this way. But of course we still need to feed, dress and shelter ourselves while we create. That still requires money. Your donations are deeply appreciated!
Commissions
We intend to expand our virtual cathedral much like its stone predecessors: through commissions of certain members of the society who can afford to have their name or cause glorified within its hallowed walls. We'd love to hear your ideas for statues, paintings, entire chapels! Since our cathedral is virtual, there is literally no limit to its expansion. Please contact us.
Patronage
If you're not ready to commission a cathedral piece, or you simply can't afford it, please do consider patronizing Auriea or Michaël personally! Every little bit helps.
Crowdsourcing
Our deepest grattitude goes out to the backers on Kickstarter who made it possible for us to start building this cathedral in the clouds.