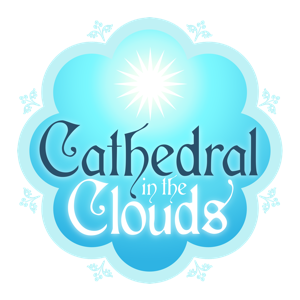 Cathedral-in-the-Clouds is a non-commercial project freely available to anyone. To finance production and maintenance we rely entirely on donations and commissions.
Donations
All of our future digital releases will be freely available for all. We decided to do this because commerce compromises the integrity of our work too much. We will simply make better art this way. But of course we still need to feed, dress and shelter ourselves while we create. That still requires money. Your donations are deeply appreciated!
Commissions
We intend to expand our virtual cathedral much like its stone predecessors: through commissions of certain members of the society who can afford to have their name or cause glorified within its hallowed walls. We'd love to hear your ideas for statues, paintings, entire chapels! Since our cathedral is virtual, there is literally no limit to its expansion. Please contact us.
Patronage
If you're not ready to commission a cathedral piece, or you simply can't afford it, please do consider patronizing Auriea or Michaël personally! Every little bit helps.